The month of October is dedicated to the Holy Rosary. The Memorial of Our Lady of the Rosary is celebrated on October 7. October falls during the liturgical season known as Ordinary Time, which is represented by the liturgical color green. This symbol of hope is the color of the sprouting seed and arouses in the faithful the hope of reaping the eternal harvest of heaven, especially the hope of a glorious resurrection. It is used in the offices and Masses of Ordinary Time.
Click here to read more…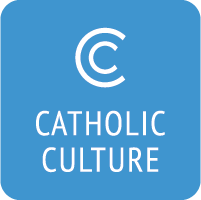 www.catholicculture.org.au
——————————————————————————————————————————-

The word Rosary means "Crown of Roses".  Our Lady has revealed to several people that each time they say a "Hail Mary" they are giving Her a beautiful rose and that each complete Rosary makes Her a crown of roses.  The rose is the queen of flowers, and so the Rosary is the rose of all devotions and it is therefore the most perfect one.  The Holy Rosary is considered a perfect prayer because within it lies the awesome story of our salvation.  With the Rosary in fact we meditate the mysteries of joy, of sorrow and the glory of Jesus and Mary.  It's a simple prayer, humble so much like Mary.  It's a prayer we can all say together with Her the Mother of God.  With the Hail Mary we invite Her to pray for us.

Jesus can never say no to whatever His Mother asks for.  Make this month of October a special one by praying the Rosary.

—————————————————————
A PRAYER TO MARY
O Mary, my Mother,
I offer you my soul, my mind and my heart.
Make of me God's instrument.
Give me a penetrating mind to discover, firm to judge,
free to serve the truth;
an honest mind in telling what it sees rather that what it wants to see;
a tolerant mind which does not dictate to other
people, but which explains what it sees clearly;
a mind infused by the light and the truth of your
Son Jesus, patient in faith, while waiting
for the vision of eternal life.
Amen
5 Reasons to pray the Holy Rosary (Youtube Video)